THE NEW plug Spring 2023 box is here!
The theme of our 2023 Seasonal boxes will be: National Parks!
When we first started creating the plug seasonal boxes, our goal was to create a positive customer experience. Now we're taking our infamous boxes, and using them to bring awareness of 4 national parks across the United States.
Our first featured park is Yellowstone: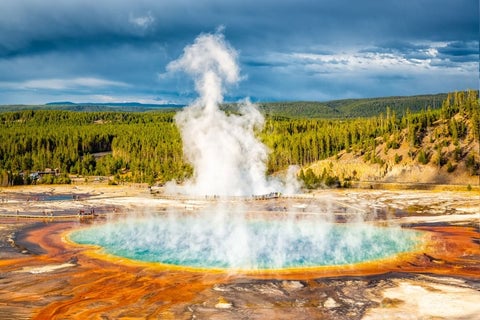 Yellowstone is America's first national park. Within the park's massive boundaries, visitors can find mountains, rivers, lakes, and waterfalls. The park has 60% of the worlds geysers, as well as hot springs, mud pot. It is home to diverse wildlife including grizzly bears, wolves, bison, and elk.
Here's a first look: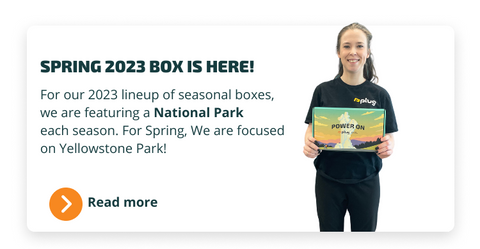 HOW TO GET A PLUG 2023 SPRING BOX WITH YOUR ORDER:
Devices guaranteed to come in Spring 2023 Boxes:
iPhone Starter Packs
iPhones
Androids
iPads (smaller than 12.9" Displays)
Samsung Tablets
Devices that may come in Spring Boxes:
Airpods
Headphones(depending on box size)
Apple Watches
Smartwatches
Devices that do not come in Spring Boxes(due to size):
Macs/MacBooks
Large Accessories
Ring Products
Smarthome, such as Google Nest, Apple HomePod Mini
Spring 2023 IPHONE BACKGROUNDS: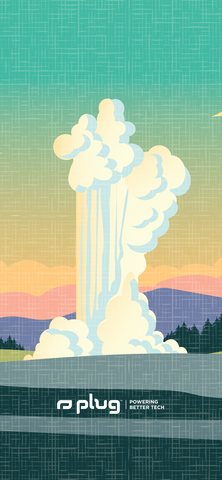 HOW TO INSTALL THE NEW SPRING 2023 WALLPAPER:
Choose your device below!
Open the image and save it on your device.
Open photos, click on the Spring 2023 wallpaper, and set as wallpaper.
Want to see last seasons box?