Over the last two decades not only have we seen technology establish itself as the world's most dominant and lucrative industry, but we've also seen Fortune 500 companies such as Apple establish themselves across the globe as the world's leader in technological innovation. It's nearly impossible to imagine an environment where everyone around you isn't using some sort of Apple device (an iPad, AirPods, and in almost every case the iPhone). Since launching the first iPhone in 2013, Apple has since then sold well over 1.3Billion devices. This year alone the iPhone 12 has already topped last year's iPhone 11 by upwards of 800, 000 devices and that's just preorders! So rather than missing out, I decided to take a chance and see exactly what all the iPhone 12 hype was about after upgrading to the iPhone 12 from an iPhone Xs. As someone who's worked in the cellular industry for well over 3 years, I couldn't help but share my experience with others contemplating an upgrade (Compared to iPhone 8, iPhone XS, and iPhone 11).
iPhone 12: What's New?
Design
One of the most profound changes to the design of the iPhone 12 has been Apple's reintroduction of the beloved flat-edged build seen on earlier iPhone models such as the iPhone SE and the iPhone 4 & 5.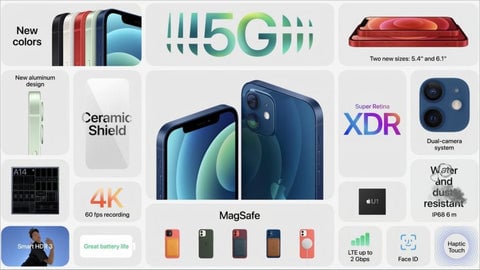 Camera
Although many may not see Apple's newest NightMode feature as much of a game-changer, for those of you who are photo-savvy, this is the best thing since Face-ID! With the addition of NightMode now Apple users are able to take almost perfect photos no matter where they are nor what time of day it is. Apple made sure not to take away from the iPhone 11's camera but in fact, they added to it, only making it that much better for consumers and tech-savvy iPhone owners to take selfies and photos taking to another level.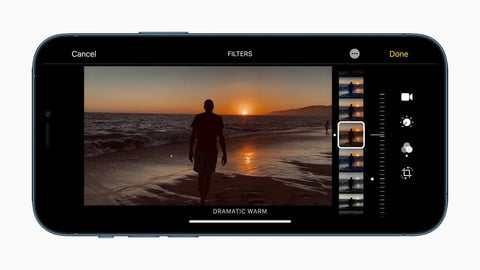 5G Compatibility 
For the first time ever, the iPhone 12 is the first iPhone of it's kind to be solely compatible with 5G. While many of you are wondering, "what does all this mean for iOS, and how does it impact iOs?". Luckily, 5G has no direct impact on iOs, and those with earlier iPhone models that aren't 5G compatible just yet can still use the latest iOs software (iOs 14.1).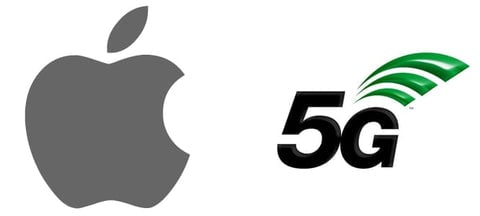 Pricing
Surprisingly the iPhone 12 was one of the cheapest iPhones to be released within the last two to three years, with starting prices on Apple.com at 799.99! As someone who's accustomed to a brand new iPhone being upwards of $900 to $1000 (brand-new), hearing the news of a $100-$200 discount doesn't seem so bad. Especially when you find yourself getting updated features, the latest Apple iPhone, and saving money all in one purchase!
How it Compares
(Compared to iPhone 8, iPhone XS, & iPhone 11)
Design (Customizability): To Each His/ Her Own
Customizability has always been a very intriguing topic when it comes to iPhones, while some consumers think iPhones should be more customizable and others arguing that iPhones are very personalized and offer unlimited customization. When compared to both earlier models (iPhone 8) and later models (iPhone XS & 11) there are many similarities in all three that make choosing one model over the other just nearly impossible such as:
Option to buy the standard model or the Plus-sized model (iPhone 8 Plus, iPhone XS Max, iPhone 11 Pro Max, iPhone 12 Pro Max, or iPhone 12 Mini)
Variety of colors
Accessories (Chargers, cases, pop-sockets, etc.)
Despite all iPhone models being extremely customizable, there are quite a few differences. Unlike the iPhone XS and iPhone 8 that only offer 3 colors (Silver, Space Gray, and Gold), newer models such as iPhone 11 & 12 offer new exclusive color options (red, blue, purple, yellow, and red).
Pricing: To Each His/ Her Own
Whether we like it or not the days of buying a brand new iPhone without spending upwards of to $600 to $700 is nearly unimaginable, and that's being conservative seeing that the iPhone X and XS debuted at $999 or higher. While the iPhone 11 and the 12 were a bit cheaper debuting at $699 and $799 both devices offer differing variations that too were around the same prices and the iPhone X and XS. In comparison to earlier models such as the iPhone 8 (released at $799 to $949 depending on variation), the iPhone 12 is a reasonable price. However, in today's market, the earlier models would be far more inexpensive which may be more appealing to certain consumers and not others. In conclusion, when it comes to price and iPhones it's all about consumer preference and what features you'd love in your everyday device. One of the safest routes when it comes to pricing is to buy refurbished, which may not mean getting a brand new device but it allows for you to save hundreds on your preferred device of choice while still enjoying like-new benefits.
Gaming: iPhone 8
Surprisingly, what most Apple users don't know is that the iPhone 8 has been rated 
one of the best iPhones for gaming
 for multiple reasons. While most of you are probably wondering, "how the heck does an iPhone 8 even compare to newer iPhones?" just hear me out! One of the key reasons which the iPhone 8 is better than most iPhones is due to its 
low pixel count
 which makes it easier for the phone to process display demands as compared to newer models such as the iPhone XS, 11, and 12. In addition to having 
lower pixels
, the iPhone 8 was also 
released within a year of some of the most notable gaming apps
 (
Fortnite
, 
PUBG
, 
PokemonGO
, etc.). 
Size
 also plays a major factor in gaming as well, as 
children's hands are better suited to the size of the iPhone 8
 as compared to newer devices with newer designs. Games can also be played on the iPhone 8 longer as the iPhone 8 lacks both an 
OLED screen
 and the 
high-powered bionic chip
 seen in newer models which 
increases gaming time
 as the device 
requires less demand
 in order to be powered. If you're someone who loves their iPhone and playing games on their device then the iPhone is definitely the device for you. With the iPhone 8, parents are able to not only 
save hundreds
 but they are also able to provide their child with a device that they 
highly-value
 and will be able to 
build responsibilities
 with.
Durability: iPhone 8
On average the typical iPhone users keep their devices for an
average of 2.6 years,
while the average lifespan of an iPhone is about
4 years and 3 months
. As technology continues to improve so does Apple as the company has increased the quality of their device nearly 10th fold by adding features such as:
Water Resistance (differs per iPhone model)
Dust Resistance
OLED & LED screens
Stronger material (Gorilla Glass)
While all those additions seem amazing, they still have the side effects that come with them. These same side effects are the reason why the 
iPhone 8 is more durable
 and is the phone most recommended to iPhone enthusiasts who simply solely care about 
functionality
. As mentioned before, due to the iPhone 8 
lacking certain new features
 as newer models, this only makes r
epairing the iPhone 8 that much cheaper.
 Not only does the iPhone 8 make it easier for parents to 
repair
 their child's device but now parents won't hesitate to provide their child with an iPhone knowing they will 
spend little to no money 
on
 repairs, maintenance, 
and the
 device itself.
 Just to get a 
screen replacement
 on an iPhone X or newer models and up will cost most consumers 
upwards of $100
. In addition to physical damage, the 
iPhone 8
 also is a 
cheaper device
 in general as it was released the 
same year as the X
 while having 
some of the same features
 unknowingly to customers. In conclusion, I would 
personally recommend the iPhone 8
 for 
parents with children,
young teens
, and individuals who prefer 
saving money
 while caring less about the wonders of the iPhone.
For more details regarding iPhone repairs
CLICK
HERE.
Battery Life: iPhone 11
When it comes to battery life, the iPhone 11 should be a consumers number one preference.
Design (Body and Frame): iPhone 12
When it comes to
design
Apple made sure to set the iPhone 12 apart from all previous iPhone models. The one thing that makes the iPhone 12 far more superior than all other iPhones was Apple's decision to
answer customer demands
by incorporating the
 

rectangular framework
with
curved edges
as seen in the iPhone SE, 5, and 6. In addition to
incorporating original iPhone design features
, the iPhone 12 also has newer iPhone features such as:
Face-ID
No headphone jack
No home button
Etc.
If you're a consumer who wants a 
complex combination
 of 
Apple's
best features
 on the 
latest device
 then the iPhone 12 is the perfect device for you! This specific model has been one of the only iPhone models released that offers consumers the 
best of both worlds
 when it comes to features, while still 
enticing 
customers and having the 
new feel and appeal
.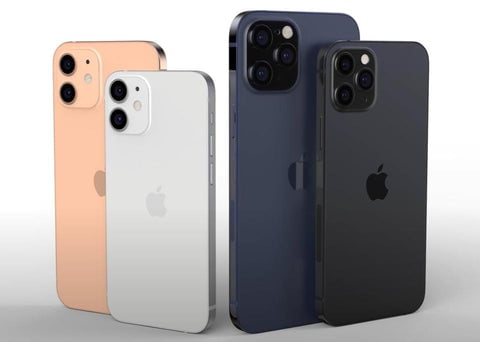 Camera: iPhone 12
There has never been an iPhone with such a powerful camera as the iPhone 12. The newest feature that sets the iPhone 12 aside from all earlier models is Apple's new NightMode feature that makes taking photos 5xs easier and more manageable in non-idealistic settings (Night, dim lighting, etc.). Unlike the iPhone 8 and XS, the iPhone 12 allows for customers not only to take professional photos, but the iPhone 12 also offers HDR video recording which can't even be found on the iPhone 11. While many tech-savvy consumers like to argue that the iPhone 11 has almost the same exact camera, this is just not true. One of the major differences between the iPhone 11 release and the new iPhone 12 has been the ability to blend the iPhone 11's portrait mode with the highlight recommended NightMode feature. When it comes down to it, the iPhone 12's camera is just the start of what's in store in the years to come. For those of you who enjoy the thought of taking selfies, recording life-long memories, and just taking photos as a hobby in order to post to your favorite social media apps then go ahead and grab the iPhone 12. What's better than getting a brand new phone while being able to increase your glow with the hottest camera in the industry!
The Conclusion:  Should I Get the iPhone 12?
All in All, it's safe to say that Apple has done an outstanding job with the most recent iPhone 12 release! Everything about the device stands out to consumers from the enhanced camera features, the inclusion of 5G compatibility, and not to mention the reintroduction of one of the most demanded iPhone frames throughout Apple history. However, with all that being said. 
(For a $10 discount on your next purchase please feel free to use PROMOcode: KirkSENTme).