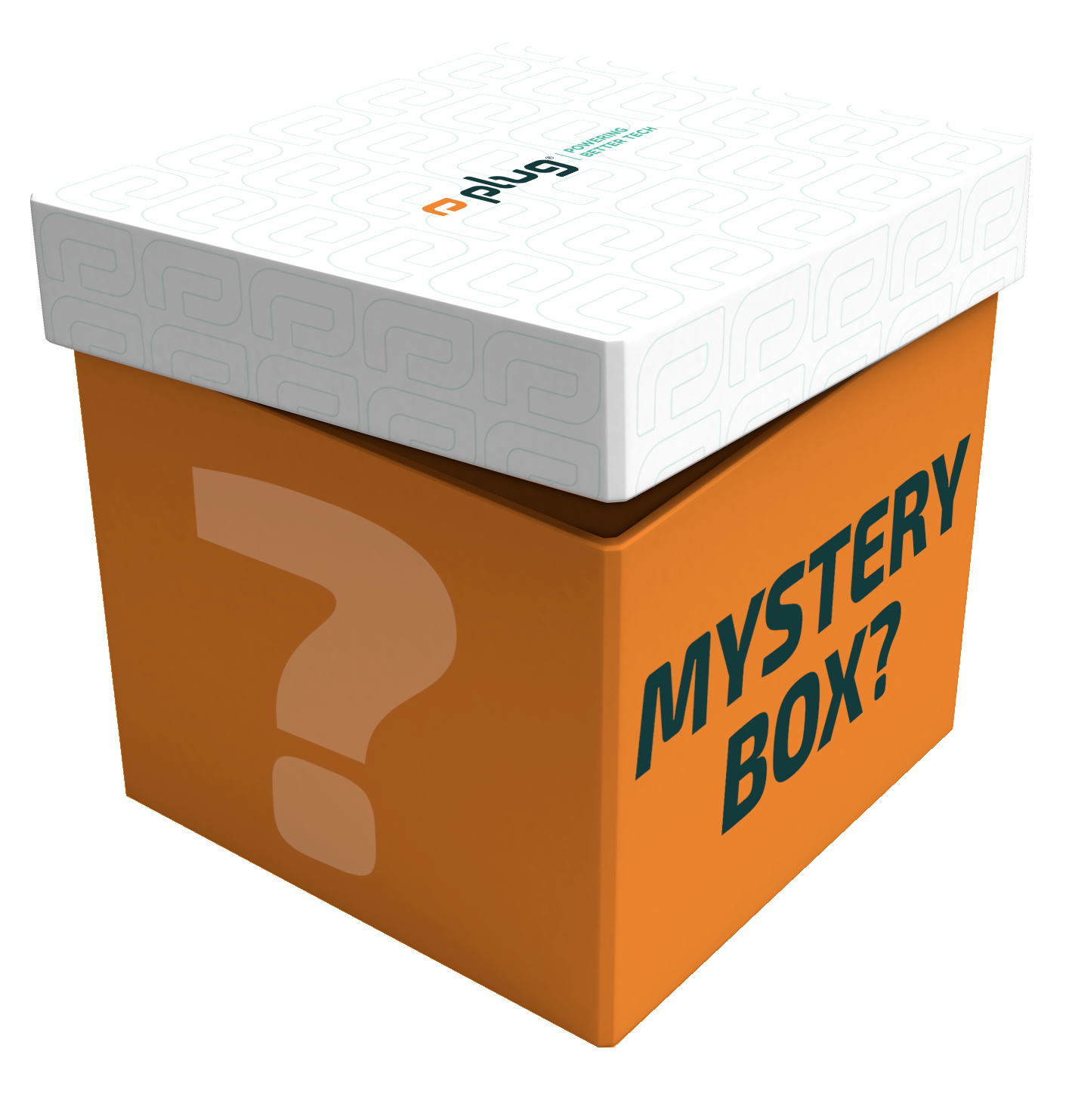 Introducing the Plug Mystery Boxes - A Thrilling Game of Chance and Guaranteed Wins! 🎁🎉
Are you ready to experience the excitement of unboxing a surprise? The Plug Mystery Boxes are coming soon, and they're full of amazing certified pre-owned tech prizes waiting to be discovered! Each Mystery Box is a winner, and some lucky participants will even score the grand prize!
Order
Mystery Boxes will start at $25, and you'll know your odds and grand prize before you purchase!
Unbox
Unbox your Mystery Box to reveal your surprise certified pre-owned tech item.
Win!
Every participant is guaranteed to win a prize, so there are no losers in this game of chance!
Our Plug Mystery Boxes are perfect for thrill-seekers and tech enthusiasts who love a good surprise. Not only will you have the opportunity to win the grand prize, but you'll also be supporting our mission to reduce electronic waste and provide affordable, high-quality devices to everyone.
Stay tuned for the launch of our Plug Mystery Boxes and get ready to embrace the suspense, celebrate the unexpected, and enjoy the fantastic prizes that await you! 🥳🎁