What is a tech plug?
Tech plug is your connection to the latest iPhones, Androids, iPods, Macs, AirPods, Smartwatches, and more at incredible prices. Save money and shop confidently with our Certified Pre-Owned (CPO) Assurance, featuring plug's unmatched one-year warranty and 30-day money-back guarantee.

Tech plug - Definition
Well, a tech plug is someone that you go to for the best prices for tech. Having a tech plug like plug tech to hook you up with prices 40-70% off is a no-brainer! We offer Androids starting as low as $100 and iPhone starting at just $130!
That's not all! Plug Tech offers a range of tablets, iPads, and MacBooks! Keeping to the promise of elevating the experience by making sure we offer all the Bluetooth accessories with savings you can't help but plug into your next purchase! Check out the 2022 Holiday bundles we offer for your one-click purchase!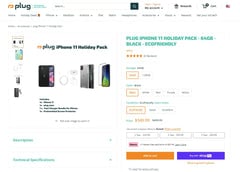 Looking out for you after the purchase
Not only do they offer these fantastic prices they offer a 12-month limited warranty on your device! Whether it is a MacBook Pro or AirPods they have you covered! Just email one of our Customer Service Specialists to assist you at [email protected].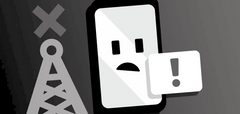 Mission details
Plug tech makes sure not only do we strive to elevate quality in each individual's experience the premium necessity at a valued price, but we are also working to reduce waste around the globe! We have added our buyback program to help us hold true to our mission statement.
Recycle straight to your account
Our Buyback program allows us to pay customers for their no-longer-needed devices. Play station controllers, phones, laptops, or tablets could bring you a little extra $$ in your pocket. We offer payment via PayPal, Venmo, and gift card! You can get an extra 10% boost in your offer when you select a gift card to boost your payout! This also keeps these devices out of landfills and keeps down pollution. Who doesn't like saving the planet?!