Plug Holiday Season Updates 2021:
1. Get your device by Christmas, order by Dec 22nd.
- Order on or before Dec 21st with Free 2-day Shipping.
- Order on Dec 22nd with Next Business Day Shipping to ensure you receive it!
2. Plug Holiday Box now included with any Excellent iPhone Purchase.
- Order any Like New condition iPhone, and get a Plug Holiday Box ($10 value), a Plug Frosted Case ($35 value), Plug Phone Holder ($10 Value) for free!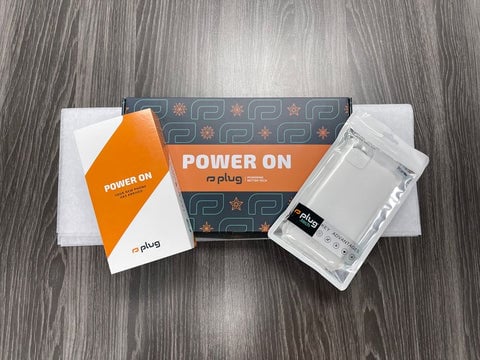 3. Holiday Returns are extended until Jan 15th.
  We all know how the holiday times are insanely hectic and fast-paced. We wanted to put minds at ease and provide the best information to gift-buying this season. All purchases from plug have extended return periods, yes you heard that right. All returns purchased from November 5th, 2021 until December 15th can return their device for any reason until January 15th. 
  Again, with COVID and these times just being insanely hectic, we do highly suggest making purchases on or before December 20th, 2021 if you do plan on giving a device, pair of headphones or even an iPad for Christmas, please order before the suggested date above to ensure delivery prior to Christmas. We look forward to fulfilling your holiday gift buying needs. If there is anything you would like to see on our site in the future, please reach out to [email protected] with your suggestions. 
Plug