The iPhone XR was released was announce by Apple on September 12, 2018 and officially released late October 2018. This device has brought power and modern design that we have not seen in the predecessors. Apple brought in the the new modern touch by expanding the screen size and getting rid of the beloved home button. Check out all of the addition qualities and features that Apple has compacted into the iPhone XR for you!
iPhone XR colors:
The iPhone XR was featured in 6 AMAZING colors: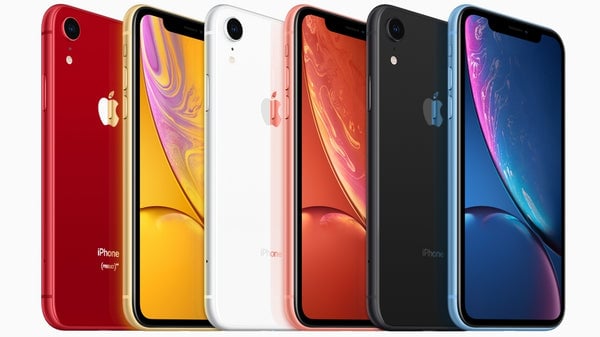 (PRODUCT)RED™
Yellow.
White.
Coral.
Black.
Blue.
iPhone XR Size:
The iPhone XR has jumped in size compared to the iPhone 8, and is the same size at the iPhone 11!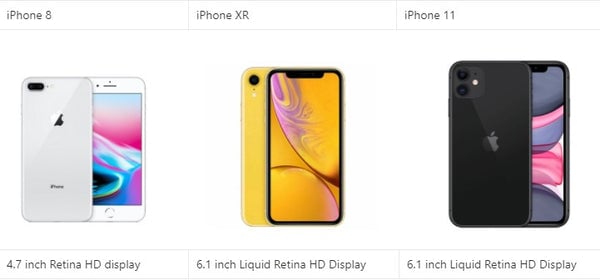 iPhone XR unlocked
The iPhone XR is unlocked and available! Having a good looking phone is a good feeling but being able to take it and use it anywhere is a priceless feeling!
iPhone XR review
The iPhone XR is a spectacular device! There is no reason not to buy the iPhone XR in 2023. The iPhone XR currently operates on IOS 16 and equipped with a 12 MP camera. To make sure that this device can compete is the A12 Bionic chip. Did you know that it's predecessors (A9/A10) lasted 7 years! There is no doubt that buying the iPhone XR is a good buy!
iPhone XR specs
Here are a list of the amazing specs the iPhone XR has VS the iPhone 8 and iPhone 11: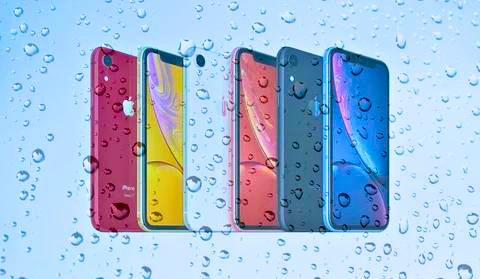 Is iPhone XR waterproof ?
The iPhone XR is water resistant up to 3 feet for 30 mins! The iPhone XR has the second highest water and dust resistance ,IP67. Meaning that if your iPhone XR gets slashed or takes a swim in the sink or the toilet, everything will be okay! Remember thou, water proof and water resistant are not the same thing!
IP67 is the second highest standard of lab testing for protection from dust and water. This rating means that your iPhone XR is safe from rain and accidental drops in the sink or toilet.
But don't go off thinking that your iPhone is safe from water in all situations. Always remember that the iPhone XR is water resistant, not waterproof.