How much is the iPhone 12?
Here at plug the iPhone 12 starts as low as $449.99!
We have an ample selection of storage and color options! The iPhone 12 has not disappointed with the amazing colors!
You have 6 color choices Red(Product), Black, Blue, White, Green, and Purple! There are also great storage options available in 64, 128, and 256GB!

It is crazy to think that the iPhone 12 offers a powerful and feature-packed smartphone experience that could be so affordable! The iPhone 12 has some awesome features! Whether you are looking for a device that can operate on the latest IOS 16, fantastic photos using the ultra-wide frame, or a phone that can keep up with your busy life using the a14 bionic processor! Which processes almost 3x faster than its predecessor.
What do you get?
When you purchase from plug not only will you get the device, but you will also get the charger. Funny thing to mention but you don't get this treatment from Apple. Another great feature you get when purchasing the iPhone 12 from the plug is a 12-month limited warranty. You will also be given the option to add accident protection for up to 3 years! We can offer these plans for purchase up to 30 days from your purchase to make sure you are covered no matter what may happen.
How can you purchase?
We offer a variety of different payment options!

Every product listed on our website will have Visa, MasterCard, Discover, American Express, PayPal, and crypto available as payment methods.
Visit our website for more information.
Do you accept Apple Pay?
We do currently accept Apple Pay, but only through our app!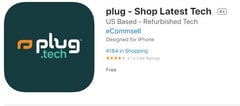 Do you offer financing plans?
We do currently offer financing options through Klarna directly through our website or on the app!
Click here for the app: plug - Shop Latest Tech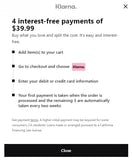 iPhone 12 has plenty of options!
The "mini-movement"
For those who would like even more options, do worry because we have more to offer!
Shortly after the release of the iPhone 12, Apple released the iPhone 12 mini and iPhone 12 Pro Max!
The iPhone 12 mini is the perfect option for those who want a powerful device in a compact size. Real James Bond kind of move! With all of the same amazing options/features, the iPhone 12 has but with a smaller screen size, 6.1 inches vs 5.4 inches. Plug offers the iPhone 12 mini in all colors and storage options starting at $309.99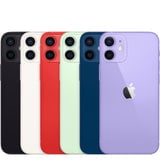 Maximum style and price
For those that need the Max experience, we have not forgotten about you, and neither did Apple. At the same time the iPhone 12 mini was released, with a 5.4-inch display, Apple released the iPhone 12 Pro Max! The iPhone 12 Pro Max offers a screen size of 6.7 inches! This ranks as 3 largest screen size released to date! Plug offers the iPhone 12 Pro Max starting at only $639.99. The iPhone 12 Pro Max is available in 4 colossal colors Silver, Graphite, Gold, and Blue with storage of up to 512 GB!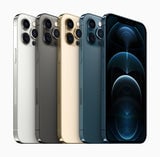 So how much is the iPhone 12? The iPhone 12 starts at $449.99, the iPhone 12 mini starts at 309.99 and the iPhone 12 Pro Max starts at $639.99 at plug.
Thank you for plugging into this Q&A session with plug.
We love to hear when customer order there new devices, but we would love to help you out with your old device too! Check out our Buy-Back Program to see how much your old phone can bring back to you!