This is our guide on how to connect/connect to Mac, and reset, as well as an explanation of how to use AirPods! We are here to make sure that you have the biggest savings and the best information on how to use your products the way you want to!
How to connect AirPods to Mac:
Here's how to connect your AirPods to your Mac:
With your AirPods in their charging case, open the lid.
Press and hold either the setup button on the back of the case or the noise control button (on AirPods Max only) until you see the status light flashing white.
On your Mac, choose Apple menu > System Preferences, then click Bluetooth.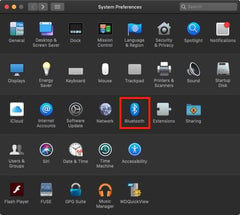 Make sure that Bluetooth is turned on.

Choose your AirPods from the list of devices. 

Click Connect.
That's it! You should now be able to use your AirPods with your Mac.
Are AirPods waterproof?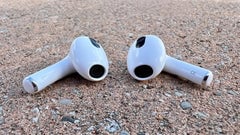 Apple has stated that only the AirPods 3rd Gen or AirPods Pro are water-resistant. This means that the AirPods 3rd Gen or AirPods Pro models can stand getting splashed without permanent damage. Keeping them away from liquids as much as possible is recommended to avoid unnecessary wear and tear on the product.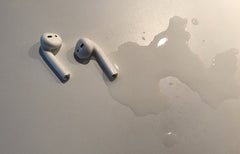 The original AirPods and AirPods (2nd generation) aren't waterproof whatsoever, so those should never get wet. Additionally, neither the AirPods nor their charging cases — even with the newer MagSafe cases for 3rd generation and AirPods Pro — are water resistant, despite what some websites might say. Apple makes it clear in the small print on its website about this matter. Basically, if you want a product that you can use around water without worry, then you'll have to look elsewhere when selecting earbuds.
How to connect AirPods to iPhone
Connecting AirPods (regardless of their generation) or AirPods Pro to your iPhone, Mac, iPad, Windows 10 PCs, and Android phones and tablets is pretty straightforward. All you will need to do is put them in pairing mode. You do this by holding down the setup button on the back of the case until it flashes white to start listening to your favorite music, movies, and podcasts.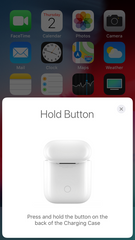 Then go into your settings on your device and turn on Bluetooth if it's not already enabled. From there you should be able to see your AirPods listed or have them appear after you open up the charging case. Then select the option for what kind of AirPod model you have (1st Gen, 2nd Gen, or 3rd Gen) or 'AirPods Pro' if that's what you have and they should connect without any further input from you.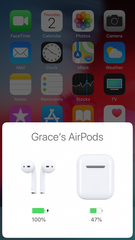 This shouldn't take more than five seconds from when you open up the AirPods' case up until when they are connected to your device and ready for use. If this isn't working for some reason make sure that both Bluetooth and location services are enabled for your device type before trying again.
How to find AirPods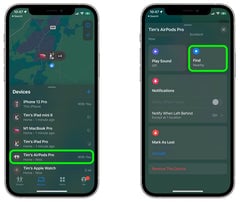 If you've had the misfortune of misplacing or losing your AirPods, you're in luck.
With the Find My app on your iPhone, iPad, iPod touch, or Mac that
is logged
in with the same Apple ID, you can locate your missing earbuds on a map
.
This way, you can pinpoint their location and retrieve them before they disappear for good
.
If your AirPods Pro is the second generation model, you can locate both the charging case wherever it might have gone
separately
from the AirPods themselves
.

Finding misplaced AirPods through this method has made life much easier for those who lost their wireless earbuds easily. With just a quick search of a map, users from all around can get back to listening to what matters most in no time at all! The accuracy of geotagging makes sure that only minutes pass by between searching for and finding whatever location your AirPods may have ended up at. So if you ever find yourself without your AirPods at an unexpected place or time, ease your worries by trying to locate them on a map using this helpful service.
We hope that this info was what you were looking for!
If you want to upgrade to the AirPod Pros we have them here starting at $139.99 ! plug tech also includes a 12-month performance warranty!