Golden plug - Our biggest tech giveaway yet!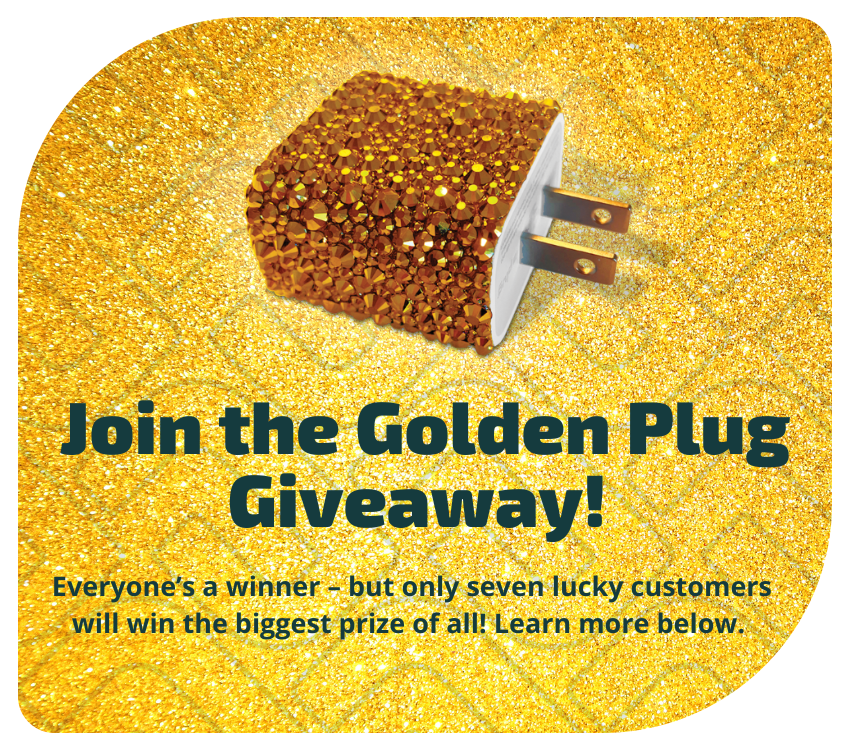 Join the Golden Plug Giveaway!
Everyone's a winner—but only seven customers will win the biggest prize of all.
How the golden plug giveaway works
The spirit of the holidays has inspired our BIGGEST giveaway yet. Between November 18th and December 28th, 2023, all customers will be entered to win the Golden Plug Giveaway.

Like Willy Wonka and his golden tickets, we're hiding seven golden plugs in seven lucky customers' order boxes AT RANDOM. If you find a golden plug in your box, you're one of those very lucky customers who has won the grand prize:

YOUR CHOICE of ANY plug.tech product valued up to $1,500.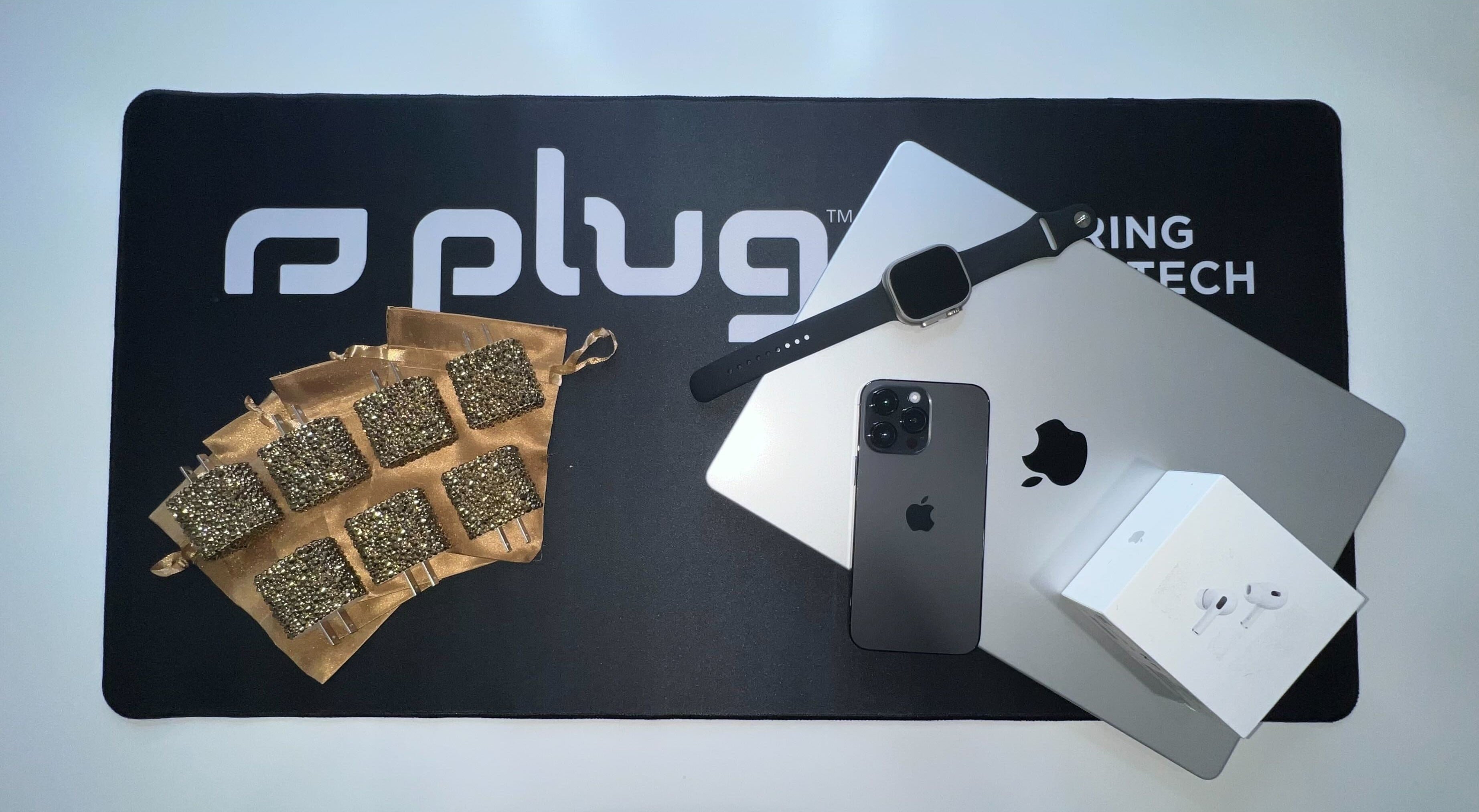 Yes, you read that right: you can choose any single plug product under $1,500—be it a MacBook, iPhone, iPad, AirPods and we'll give it to you… FOR FREE.

Now, if you don't win, we still want to thank you for playing along with us. Everyone else will receive a golden scratch-off ticket with special promotions just for you to use on our website or app. You can also sign up below for free with just your email!

So what are you waiting for? Shop TODAY for your chance to win!